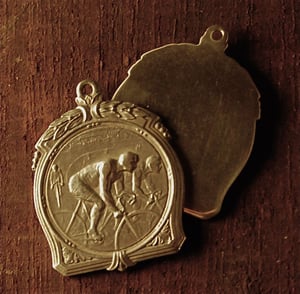 $

50.00
Beautiful, large pendant for roadies. This is based on a 1920's original and shows an amazing level of detail. All of our pieces are wearable art but this one shows the highest level of skill in it's original sculptor.
A brilliant present for a racer or cyclist who appreciates attention to detail.
Piece is approximately 1" x 1 1/4"